Format development and production
Our team has many years of experience in the development and production of television and online content, from idea through execution, to post-production; our company can perform the complete content assembly and management of a production. We have a well-established professional network with experienced external colleagues to carry out larger projects. We develop and manufacture for various platforms of domestic and international market, including TV, online and streaming service providers.
Completed projects:
#stayathome – quarantine-reality show (TV2)
#stayathome is a modern-day docu-reality whose protagonists – well-known public figures and front-line civilians – video-log their own lives during the quarantine brought on by the coronavirus pandemic. In the storyline they shoot, they present their anxiety problems caused by the changed reality of quarantine, the complete changes in their lifestyles, the development of their emotions and thoughts, their human relationships and their social responsibility.
Love Bistro – gastro-reality show (TV2)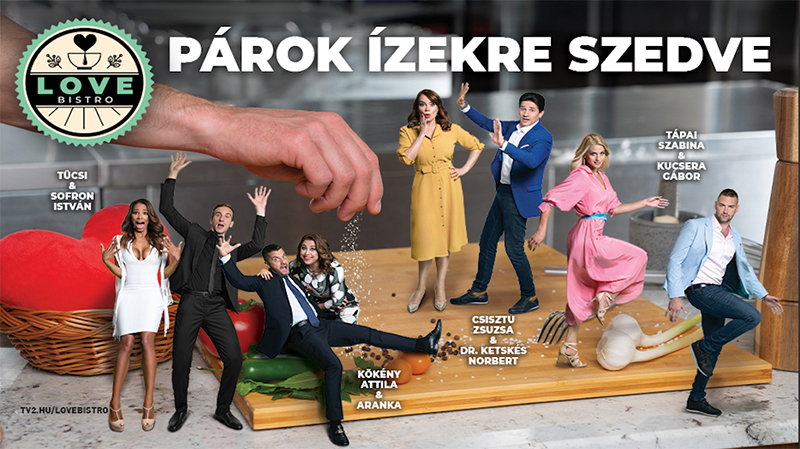 Eighteen celebrity couples, two chefs and a brand new gastro-reality show – this is Love Bistro. In this self-developed format, not only homemade recipes but the relationships also play a major role. In the show, the tasks are based on trust, cooperation and the dynamics of the relationship, and time also plays an important role, as the contestants can bid, manage their own cooking time, thus gaining an advantage during the competition. Couples have to overcome a number of obstacles together on the way to the finals, there are no lack of humor, tears of joy, and dramatic moments during the race, the show's cameras roll outside the kitchen as well.
Projects under sale:
City of No Time – competition gameshow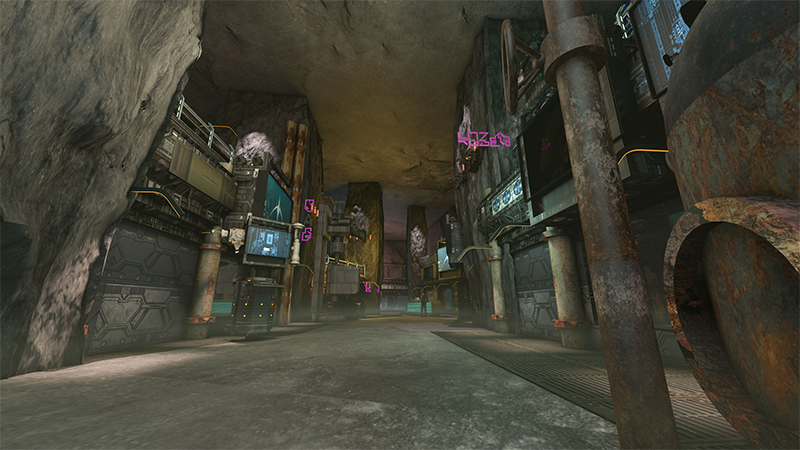 City of No Time is a gameshow/relationship reality show that tests the couples' relationships, their ability to cooperate and – last but not least – the physical, mental and logical abilities of the couples. An exciting game that takes place under ground, in which contestants have to use the time as a strategic weapon while losing their own sense of time. The format is a co-production between Paprika Studios and Free Monkeys.
Meme Over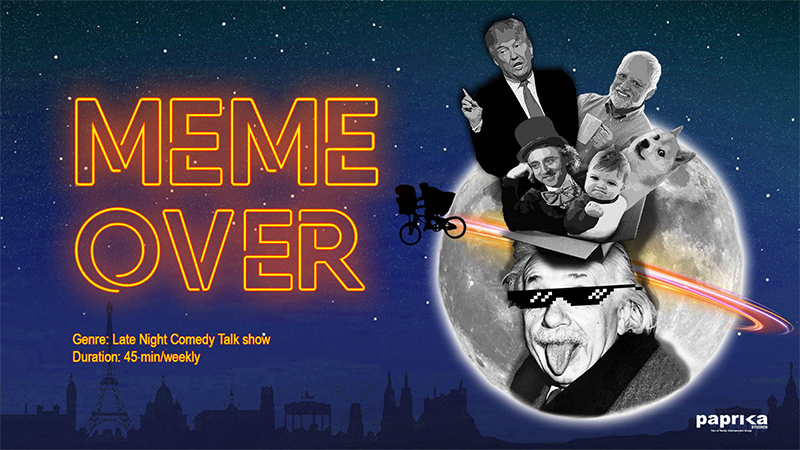 Meme Over is a 60-minute fun talk show in which everything revolves around memes. Panel show has been the most successful form of simple, fun and opinion-forming shows since "Heti Hetes" (Hungarian panel TV-show).
The question is how to renew the format to suit today's viewer trends, young people and multi-platform content delivery. For this the answer by Paprika Studios and Free Monkeys is this: Meme Over!